TABLE C-19, a unique table which can be arranged in a multitude of configuration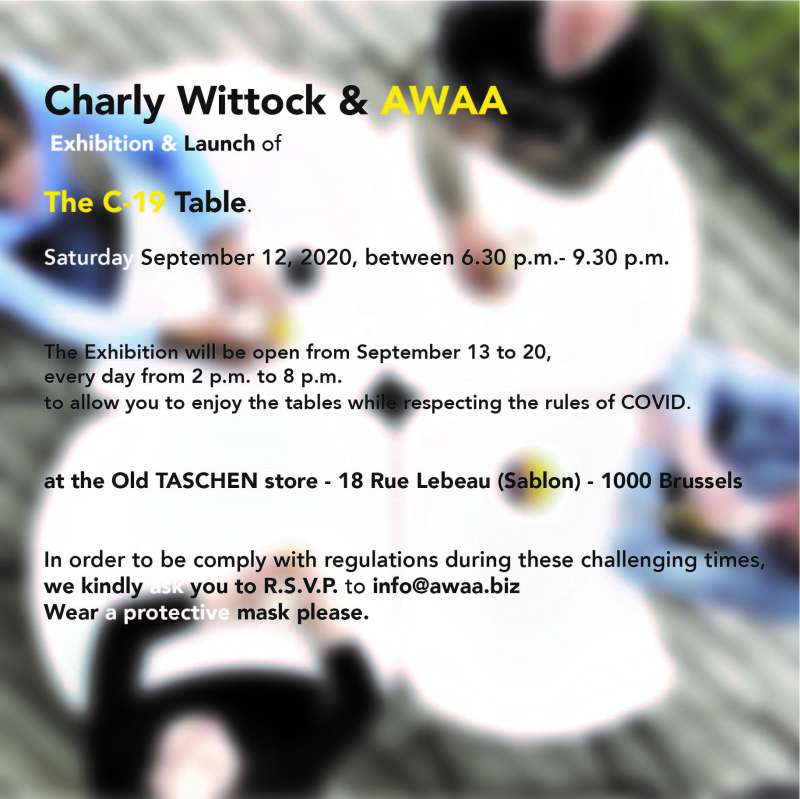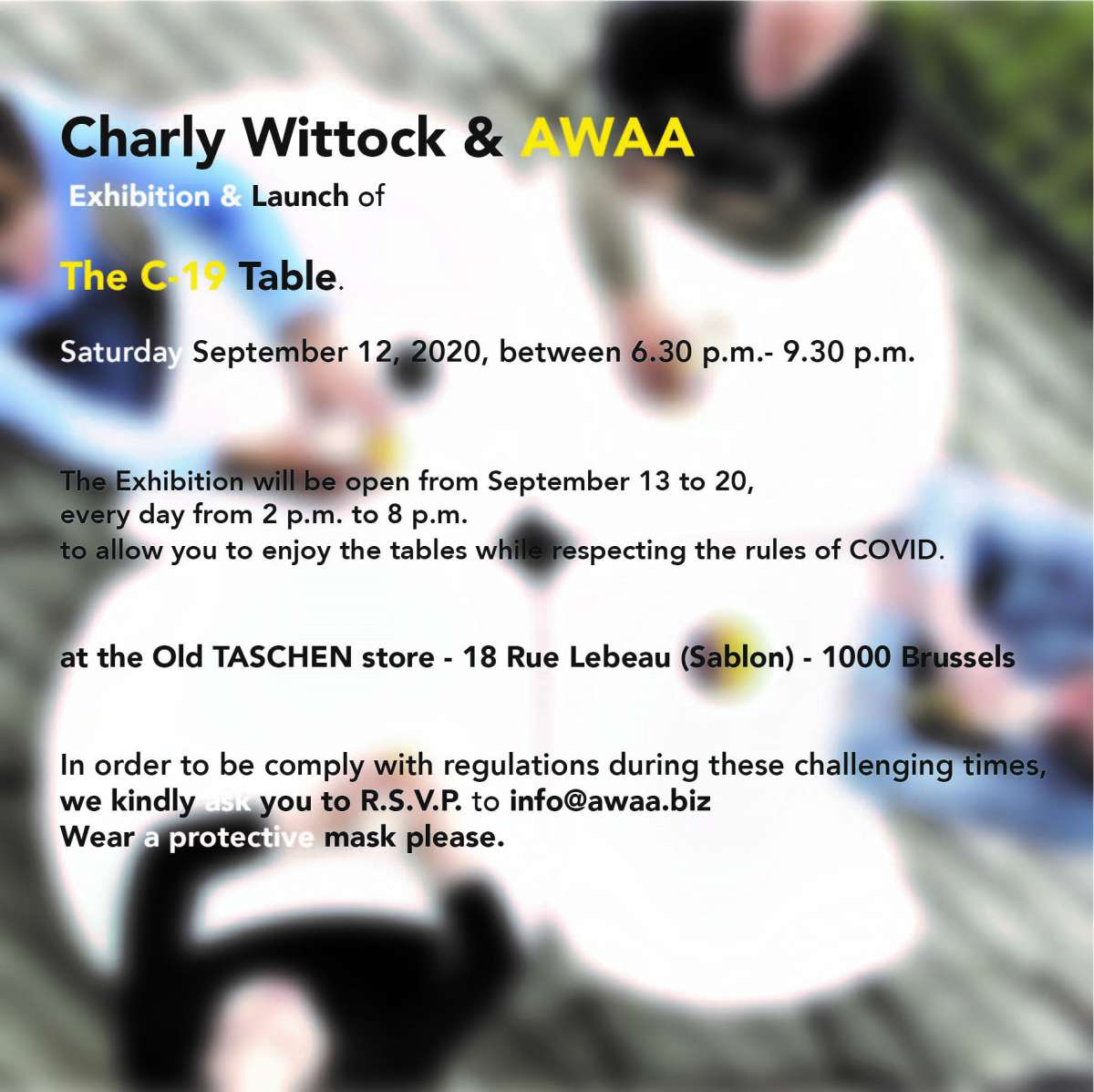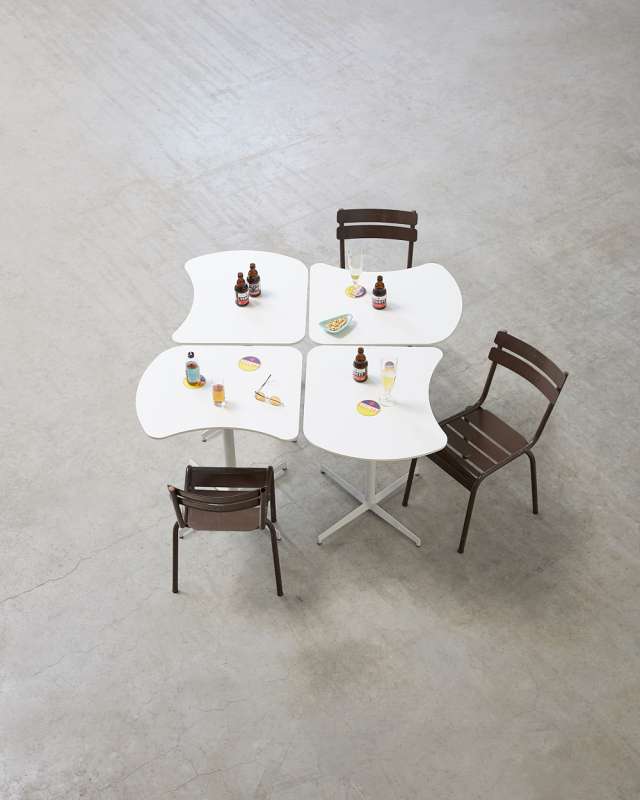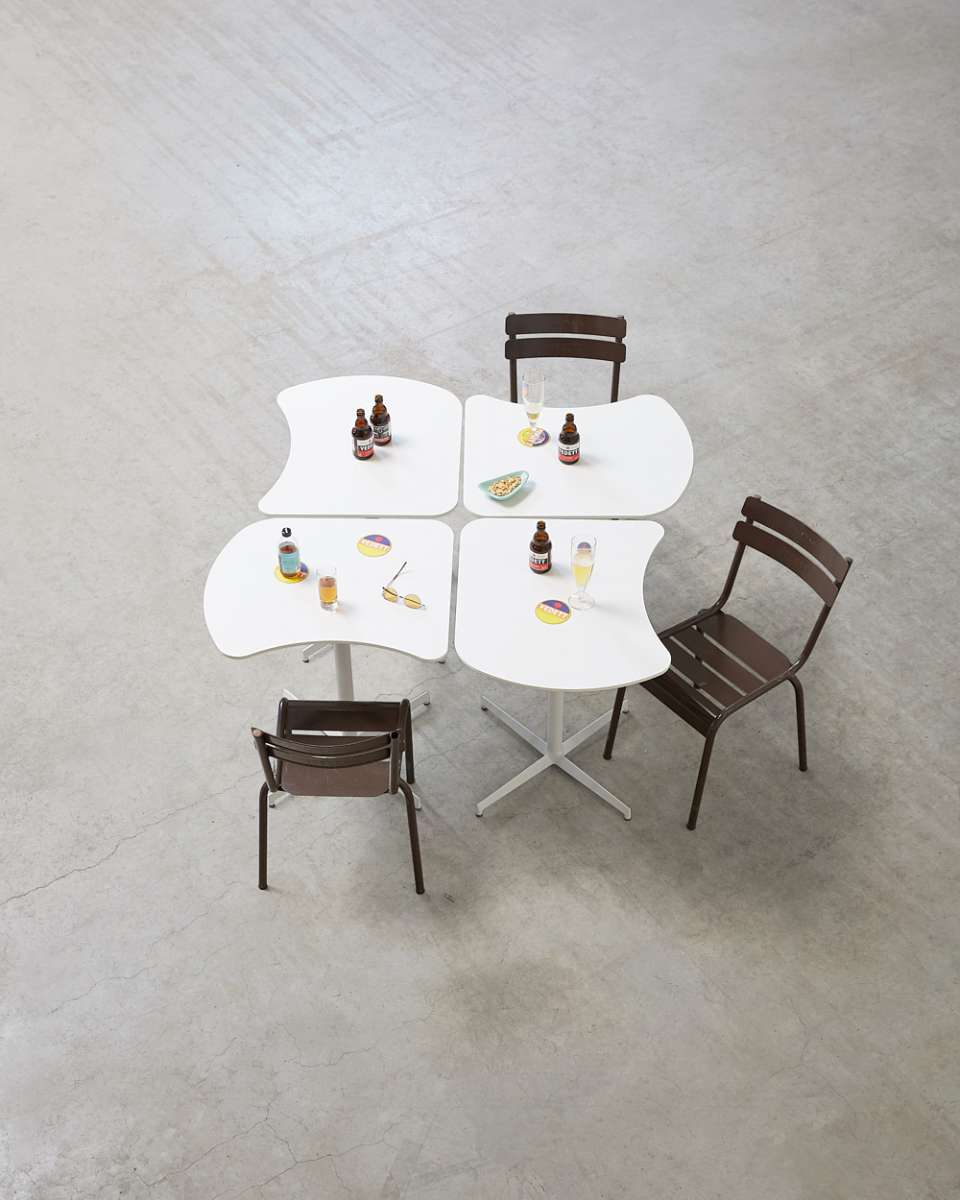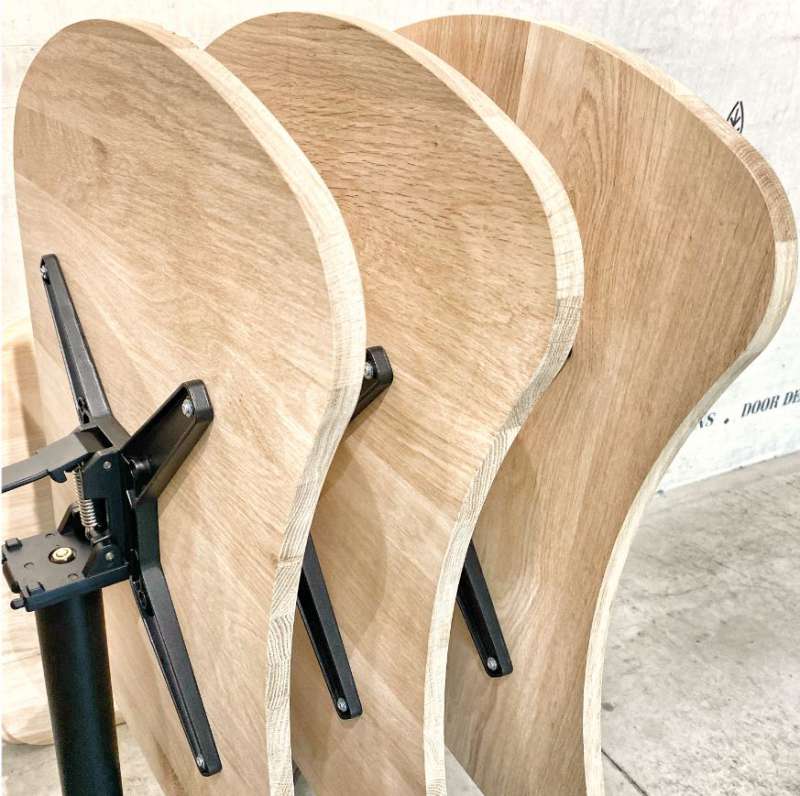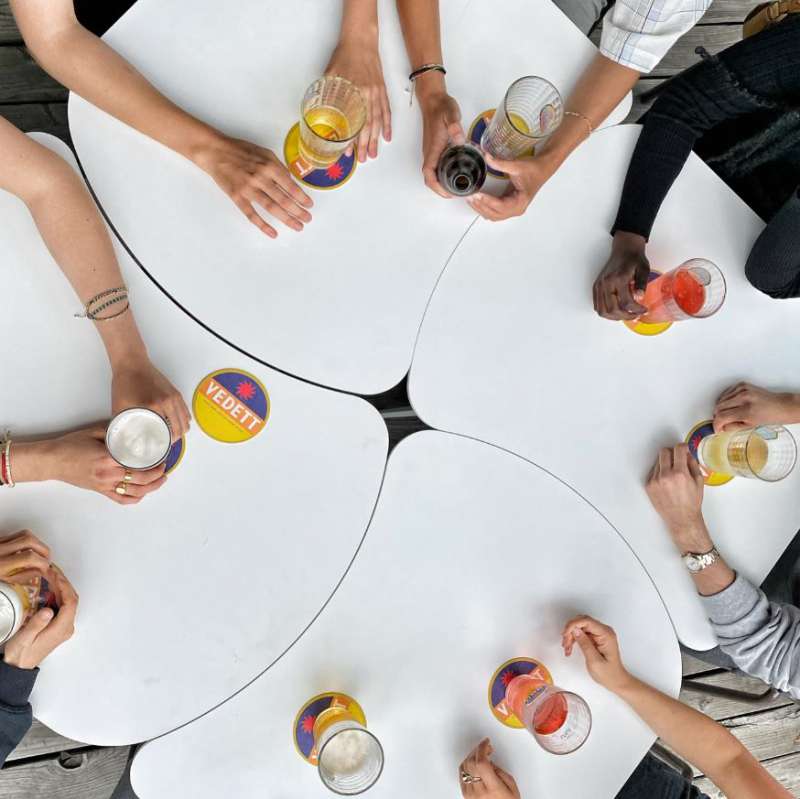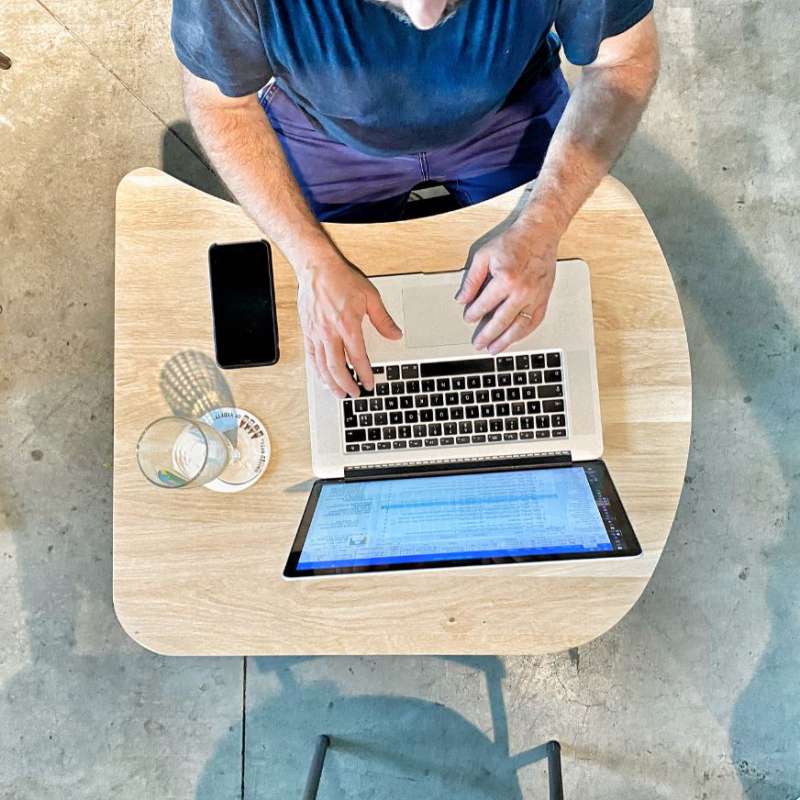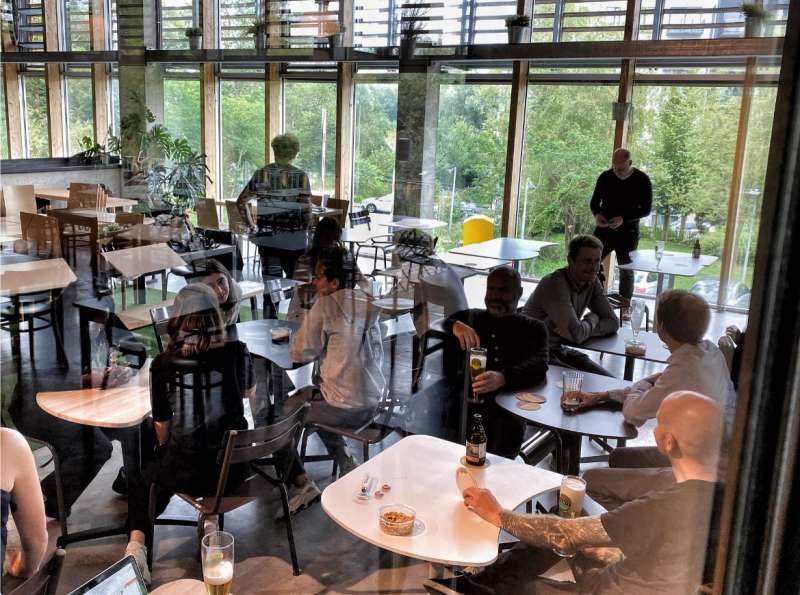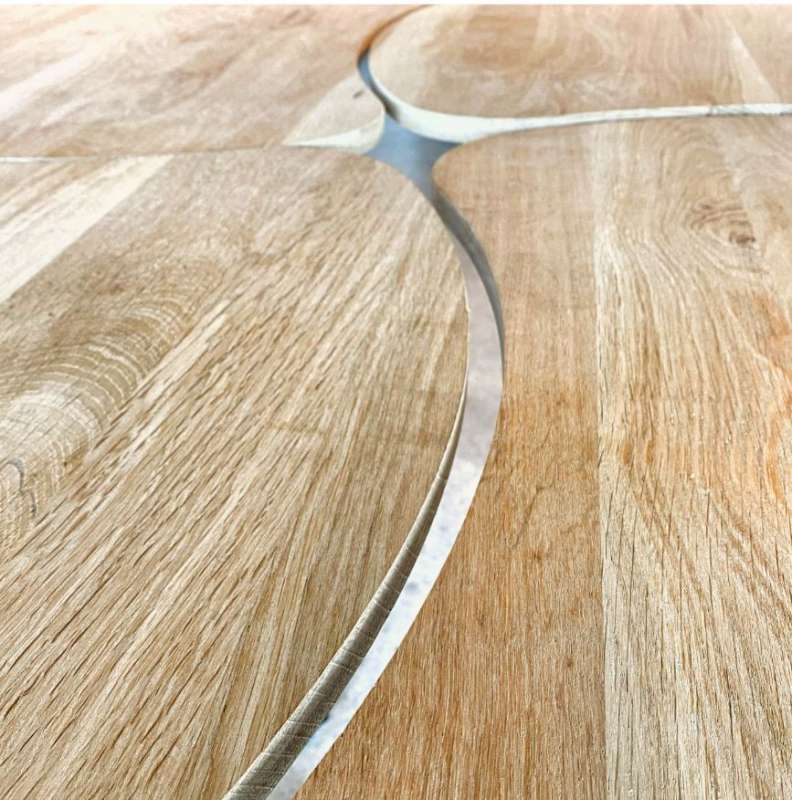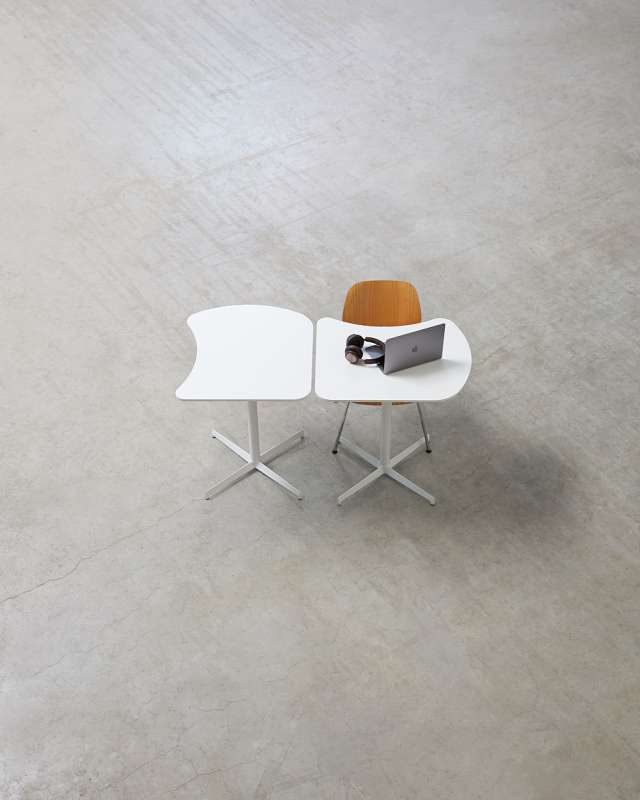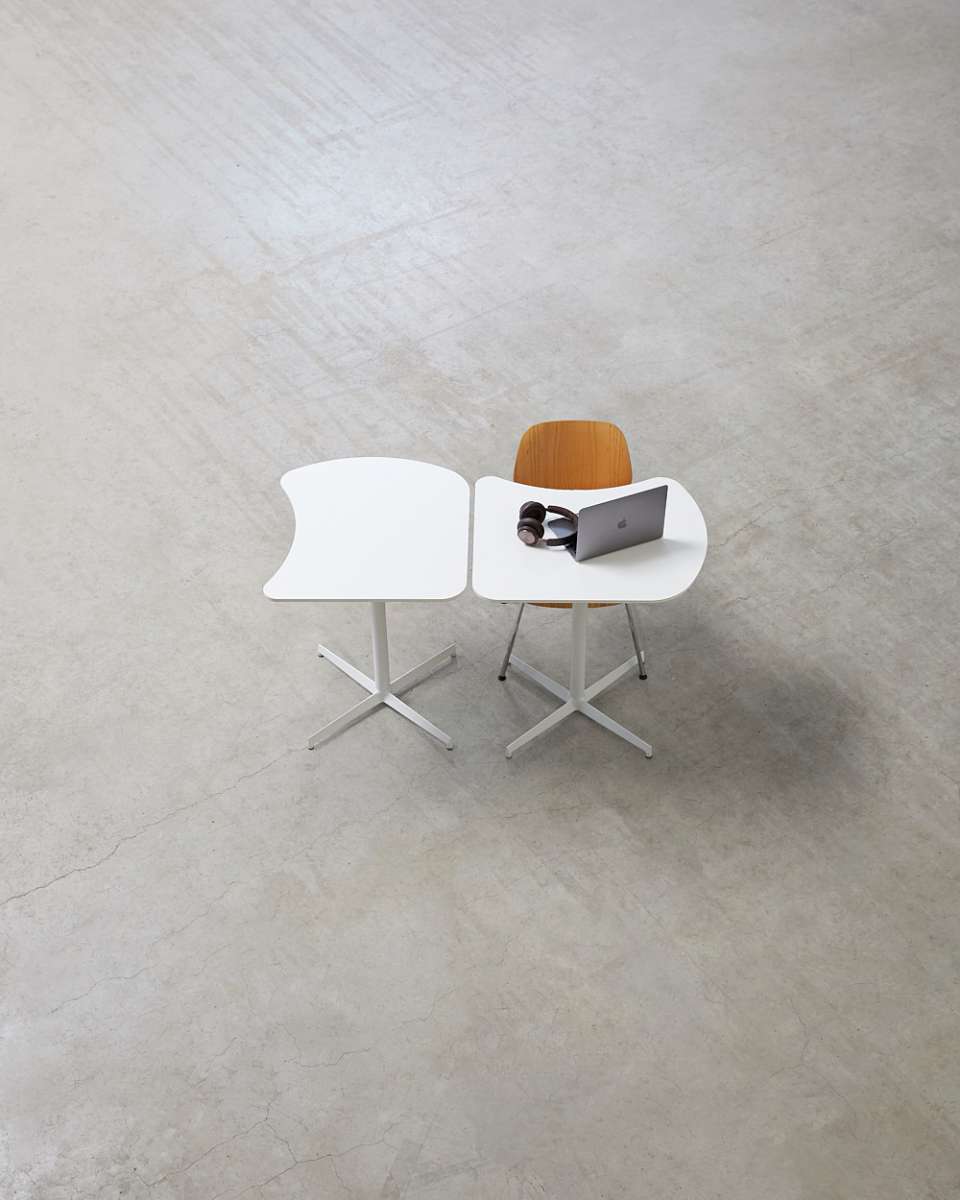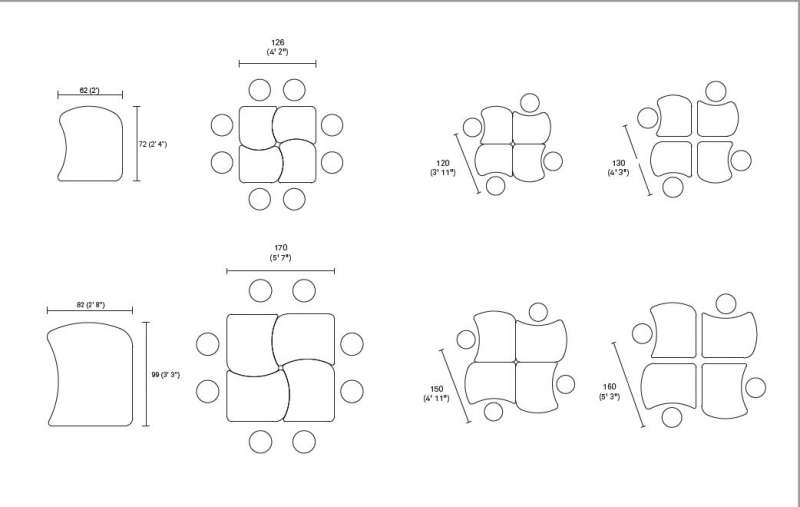 During these two confined months, our office, AWAA Architects, developed a special study for the Duvel Moortgat Brewery in Puurs, Belgium. An industrial site that we know well for having been responsible for the development of an architectural master plan for the entire site as well as the architectural design of all their new facilities over the past twenty years.
These new common spaces, the "social ruimtes" of DUVEL, offered us an ideal opportunity to make a conceptual study for a new building intended for a large audience in the post-Covid 19 era. This proposal allowed us to develop an in-depth reflection on our built environment and adapt it to a lifestyle now recently toppled by social distancing.
The C-19 table is an organic shaped table created to be assembled in different configurations to respond to different situations of proximity or distance. The convex side enhances the proximity of the users while offering the required social distance in other configurations. By assembling 4 elements, they can form a square table for 8 people or an "open petal" table for 4 people. These are two examples of configurations among an infinite number of possibilities. Its convex side corresponding to its concave side, its shape is generated by an interlocking principle and allows a lot of creativity in terms of layout.
This playful and multifunctional aspect offers a wealth of possibilities for the private or the public sector, for purposes as diverse as bars, restaurants, meeting or study rooms, office, classrooms, dining rooms ... Depending on the selected base, the top can be adapted as a low or high table and made from a wide variety of materials ranging from natural wood to recycled materials.
https://www.dailymotion.com/video/x7x2gbd