EARDRUM, deep and undulating resonance from our inner garden, HU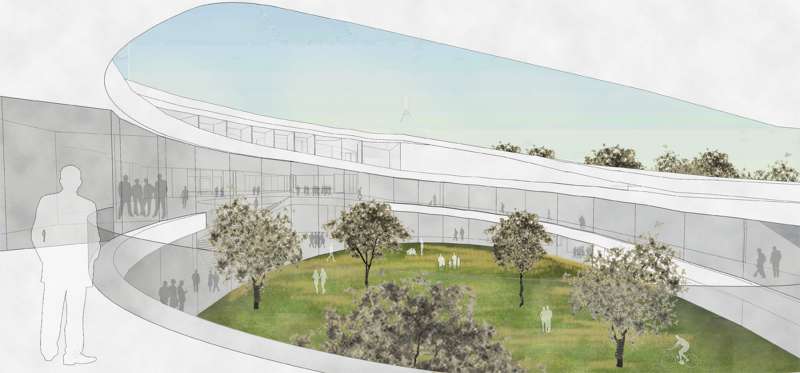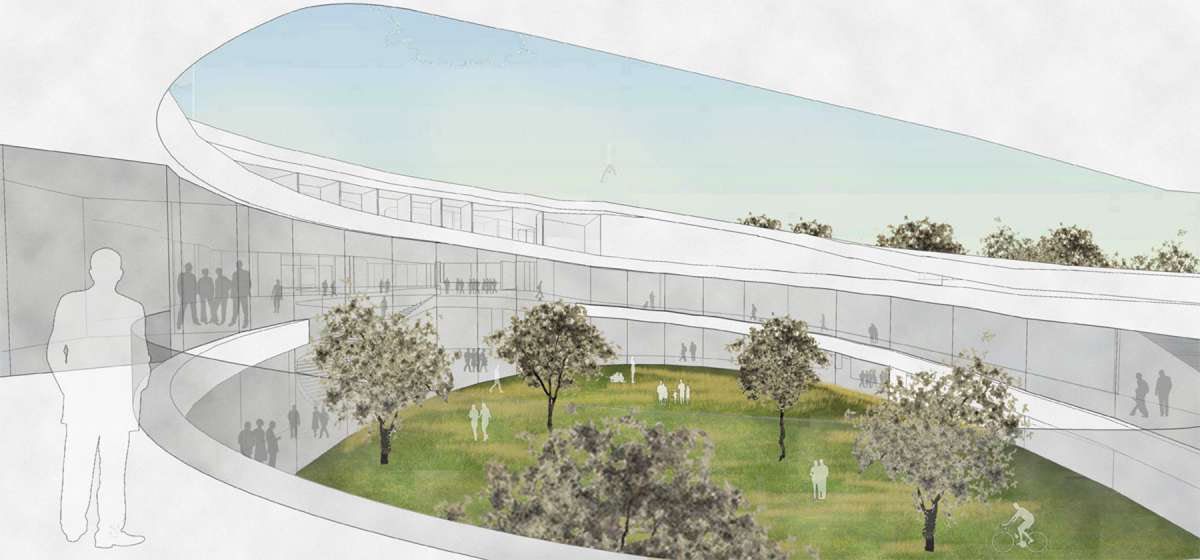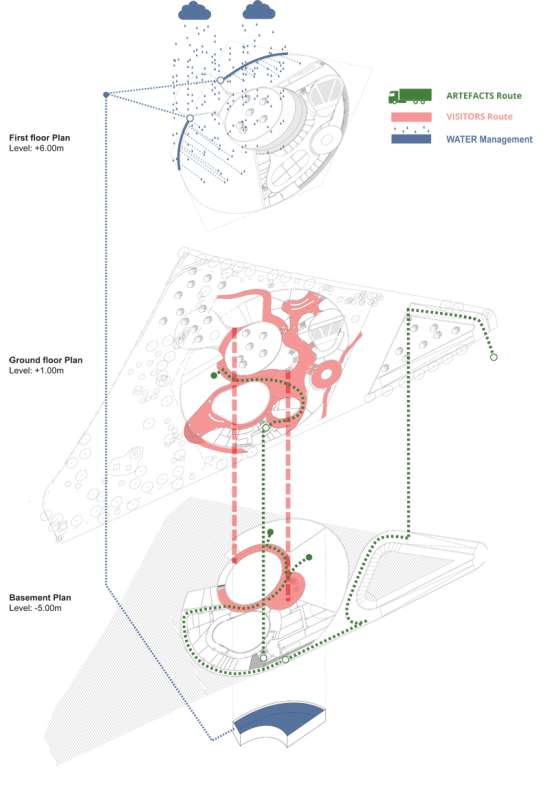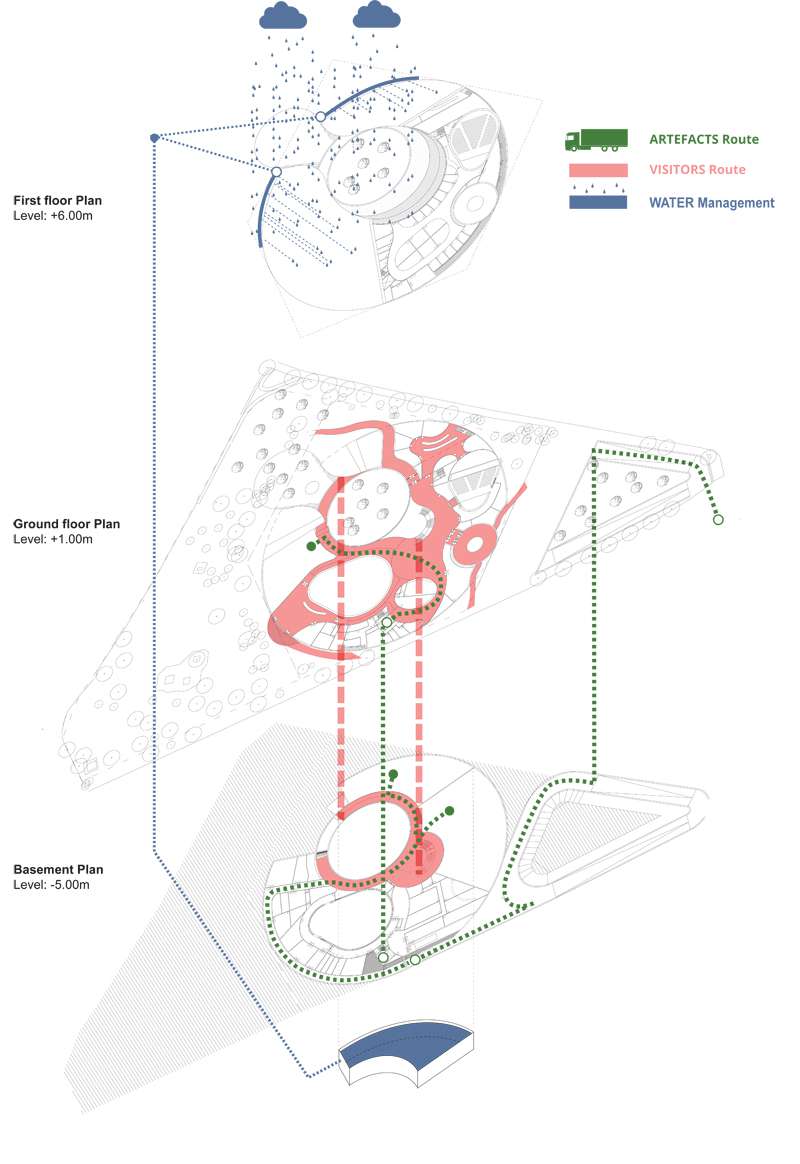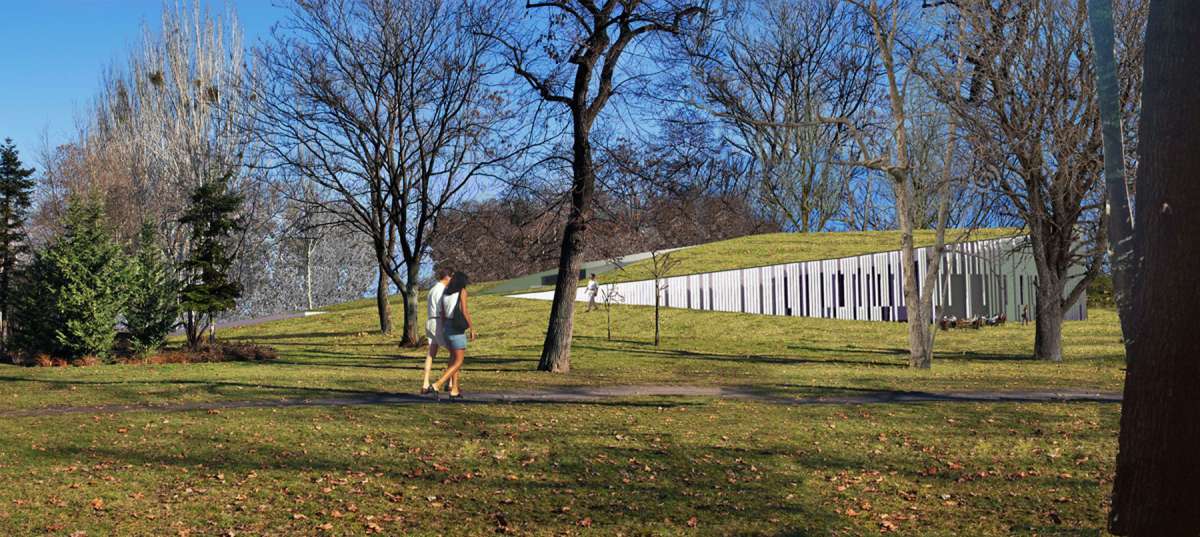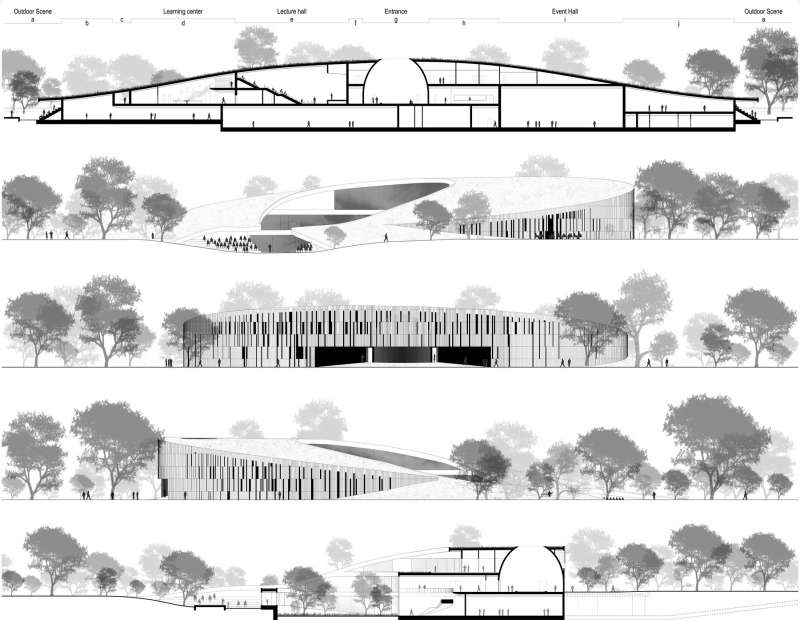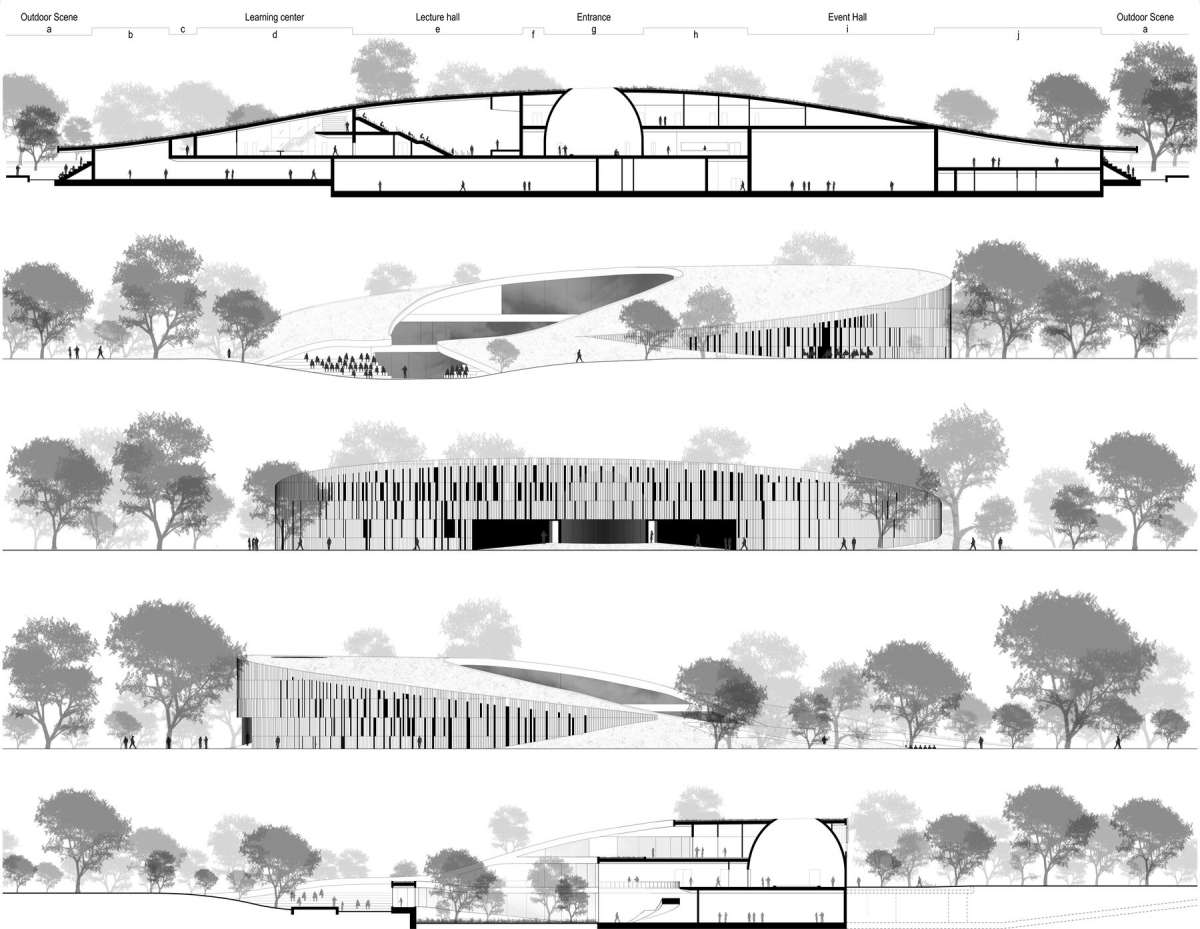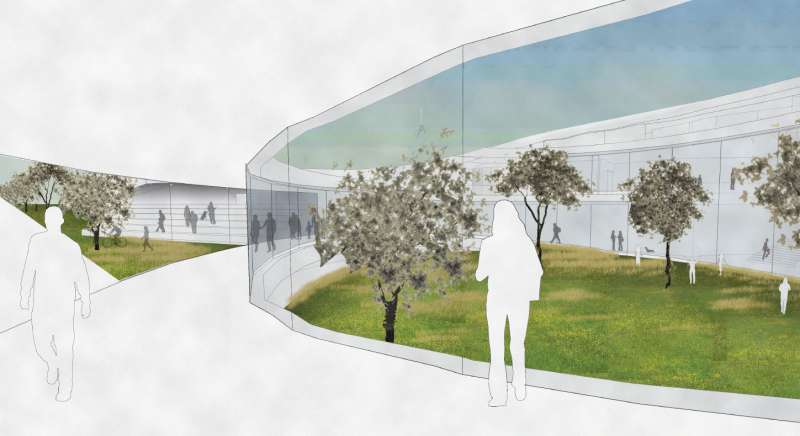 The proposed building allows visitors to re-interpret the experience of sound, from the sound of the park to the sound of Hungarian Music linking nature through the ages. It is not meant to merely provide exhibition space to present the history of Hungarian music. It's a place of assembly, open to everyone.
A 700m2 inner garden is at the heart of the House of Music. It is the 'source' of the project. A living "laboratory" to experience the physiological nature of hearing. The building develops outwards as circular waves, undulating in response to each of the different type of activities taking place. The frequencies created by the circulation, combined with the shapes of each space, create vertical and horizontal variations of rhythms. The walker is naturally led into the 'Sound Dome' that acts as a space of transition. Comprised of contrasts, both light and dark, this spectacular space is inside and outside, open to the natural elements by a wide aperture in the ceiling, which in turn reflects on the surface of the water, catching the wavelets. With its unparalleled acoustics, the Sound Dome conditions our perception like a 'decompression chamber'. As well as this transitionary effect, this entrance hall is the perfect place for temporary events, sound installations and concerts. The circulation spaces play further with the concepts of space and sound. Their fluidity and gentle slopes mean they can also be used as extensions for exhibition spaces, events and sound installations. All spaces and floors are linked to the park at the building's heart, keeping that crucial connection between sound, intimacy and nature.